Morocco is different, is a country of contrasts, you will enjoy a wide variety of flavors, aromas, colors, they will surprise you with its landscapes, imperial cities, desert, beach, mountain, ski, Berber villages… and as no, accommodations that will surprise you during your trip.
If you like to travel on your own, as well as our tours, we offer you these services.
Accommodation
Riad
It is a typical Moroccan House, restored and fitted out as a small hotel. They normally have between 3 and 7 rooms, depending on the hotel, but all are welcoming, with friendly and family friendly, and to enter them, you'll be wrapped in an authentic Moroccan setting. They are in the alleys of the Medina of the cities.
Dar
Built in the likeness of an ancient Kasbah, buildings made with mud and with towers at the corners. Inside the structure is Riad.
Kasbah
Built in adobe with crenelated towers and decorations of crude brick, occasionally, they are authentic fortified villages.
They are situated in a spectacular landscape in which the desert and the mountains are, combining all the tones of ocher and red, the rivers create gorges that are transformed into fertile valleys or oasis with Green Palm trees.
Tents
It is a tent of camel's hair, goat, Esparto grass or Palm, mounted on masts with rope-tensioned. In her nomadic families make their common life, eat, sleep and spend their free time. An experience that you can't miss.
* We also offer the possibility of spending the night with a nomadic family, sharing their customs with them.
* If you prefer to go on your own, you have the option of renting an apartment.
Transport
A good enjoy routes by Morocco is in comfortable 4 x 4, comfortable journey is made, and allows you to go through places that other type of transport could not be.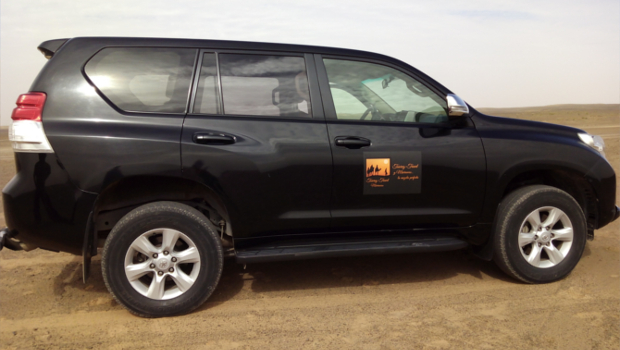 If you are a large group, we also have comfortable minibus, for you enjoy your trip around the group together.
And as not, excursions in camel through the dunes of the desert, enjoying the peace, spectacular sunsets and sunrises that you won't forget.
Aventura
For the more adventurous, you can do some sports: cycling, surf on the sand, trekking, quad through the dunes… Another way to enjoy Morocco.