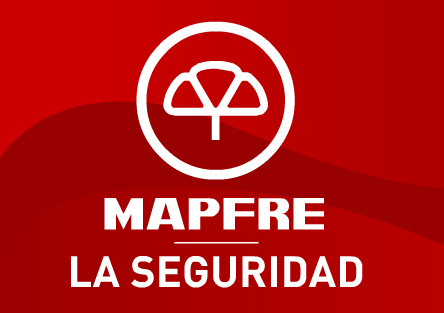 Warranties overview
1. coverage of assisting people
medical sickness or accident of the insured assistance displaced outside their country of habitual residence (limit 30000 euros.)
dental expenses (limit 500 euros.)
displacement of companion of the hospitalized insured
the hospitalized insured passenger accommodation – up to 100 eurosdia – 10 days maximum (limit 1000 euros.)
your health care provider of the companion of the hospitalized insured (limit 30000 euros.)
transfer or repatriation of the companion of the hospitalized insured
extension of the stay of the insured for illness or accident – up to 100 eurosdia – 10 days maximum (limit 1000 euros.)
dispatch of medicines
transfer or sanitary repatriation, in the event of illness or accident of the displaced insured
transfer or repatriation of the insured the insured sick or injured companions
transfer or repatriation of the minor companions or disability of the insured sick or injured insured
transfer or repatriation of the deceased insured
transfer or repatriation of the insured companions of the deceased insured
transport or repatriation of the insured accompanying minor i disabled the deceased insured
displacement of the deceased insured passenger
the deceased insured passenger accommodation – up to 100 eurosdia – 10 days maximum (limit 1000 euros.)
your health care provider of the companion of the deceased insured (limit 30000 euros.)
transfer or repatriation of the deceased insured passenger
return anticipated by the insured due to death of a family member
return anticipated by the insured for hospitalization of a family member
return anticipated by sinister and serious in his habitual residence or local professionals
management and coordination of care
transmission of urgent messages
general information
management of delivery of cash abroad (limit 1500 euros.)
opening safes in room hotel (limit 150 euros.)reimbursement of expenses for loss or theft of keys to the residence or vehicle (limit 100 euros.)
2. compensation for delay coverage
delay in the output of the air transport – up to 50 eurtramo top 6 hrs (limit 150 euros.)
delay in the return to home (limit 100 euros.)
delay of travel by booking over in the middle of air transport (limit 100 euros.)
loss of air connections (limit 100 euros.)
this budget and its summary of guarantees are for informational, not replacing the general conditions and
individuals of the policy to be delivered at the time of hiring, and which shall prevail in case of discrepancy.
3. baggage coverage
compensation for definitive loss, theft or damage outside of luggage checked into flight – certificate of the carrier – by exterior deterioration of the baggage – limit 60 eur – definitive loss or theft of baggage (limit 1000 euros.)
location and delivery of the baggage and personal effects
compensation for luggage delay billed in flight – original invoices and certificate of the carrier – at least 6 hours (limit 150 euros.)
shipment of first necessity objects (limit 150 euros).
4 coverage for extraordinary reasons
expenses for cancellation – by earthquake, tsunami, flood, volcanic eruption, cyclone, tornado, or fall aerolito – final cancellation of the flight or the travel by boat hired by the insured – by top delay to 24 hours from the scheduled time for output indicated on the ticket of transport – for amounts paid by insured: accommodation, excursions, services of guides or interpreters – limit 1000 eur – for amounts paid by insured: rental cars, tickets of train, plane, or ferry – limit 500 eur – for amounts paid by insured: professional for family, or pets care – limit 250 eur
expenses for failure to return to the domicile of the insured – cruise 300 euros – final cancellation of the flight or the hired boat trip by the insured – by top delay to 24 hours from time provided for output indicated on the transport ticket – for accommodation costs and maintenance satisfied by the insured – up to 100 eurosdia – maximum 10 days – for trenavionferry transportation or rental expenses vehicle, contracted on behalf of the secured – limit 1000 eur
5. personal accident coverage
compensation for accidental death of the insured displaced (limit 10000 euros.)
compensation for accidental death of the insured in a means of public transport (limit 20000 euros.)
compensation for permanent disability of the insured person displaced according to the scale (10000 euros limit.)
compensation for accidental permanent disability of the insured in a means of public transport (limit 20000 euros.)
6. liability coverage
private civil liability (limit 100000 euros.)
7. legal aid coverage
costs of legal defence in proceedings arising from road accidents outside their country of habitual residence – derivative of traffic accident (limit 5000 euro.)
advance of bail in criminal proceedings arising from accident of circulation outside their country of habitual residence – for costs and legal expenses (limit 10000 euros.)
Download Assistance Policy in PDF